Wim
WIM is a project investigating the communication of movement. A new, haptics based language developed to assist with directing and choreographing movement.
WIM was invited by the Victoria and Albert Museum, London to perform at the opening night of their Reveal Festival - a week-long celebration of the opening of their new quarter. The festival began with a Friday night filled with performances, hosted in collaboration with Boiler Room.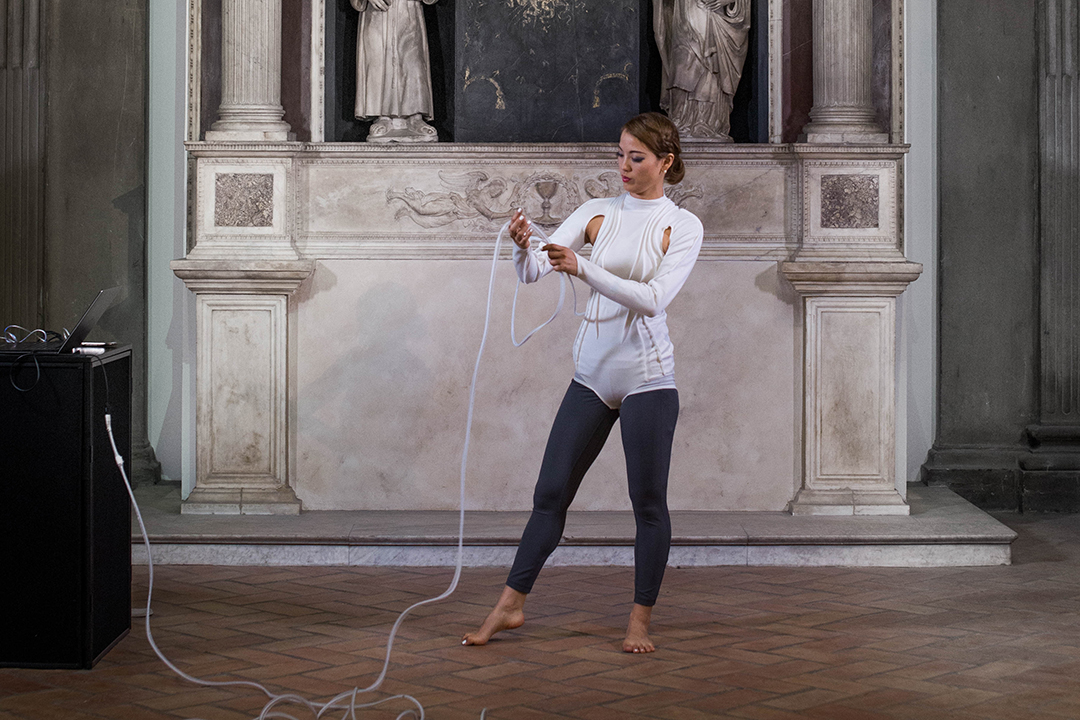 Generative Soundscape
In order to assist in the communication of WIM's functionality from the stage to the audience, abnormal developed a generative and immersive soundscape showing the interplay between dancer and choreographer. The soundscape takes the form of an electronic, ambient, surround-sound piece, that is contorted and distorted by messages sent by a choreographer to the dancer's garment.
The algorithmic approach to sound design enables the soundscape to respond to the performance in realtime and to both adapt to input from the choreographer and actively affect the dancers movement. It enables WIM to not only facilitate a real-time conversation between the dancer and the choreographer, but to also complete that feedback loop by adding the soundscape as an actor.