Cleave
Abnormal x Jessica Ostrowicz
Cleave is an installation by Jessica Ostrowicz. "Cleave is a liminal act of mourning for the unseen landscape of our collective wounds. The installation is in a twofold state; while it delineates the healing nature of ritual, the actual experience of the installation itself could be, with its kinetic wails and fleshy artificial appendages, traumatic."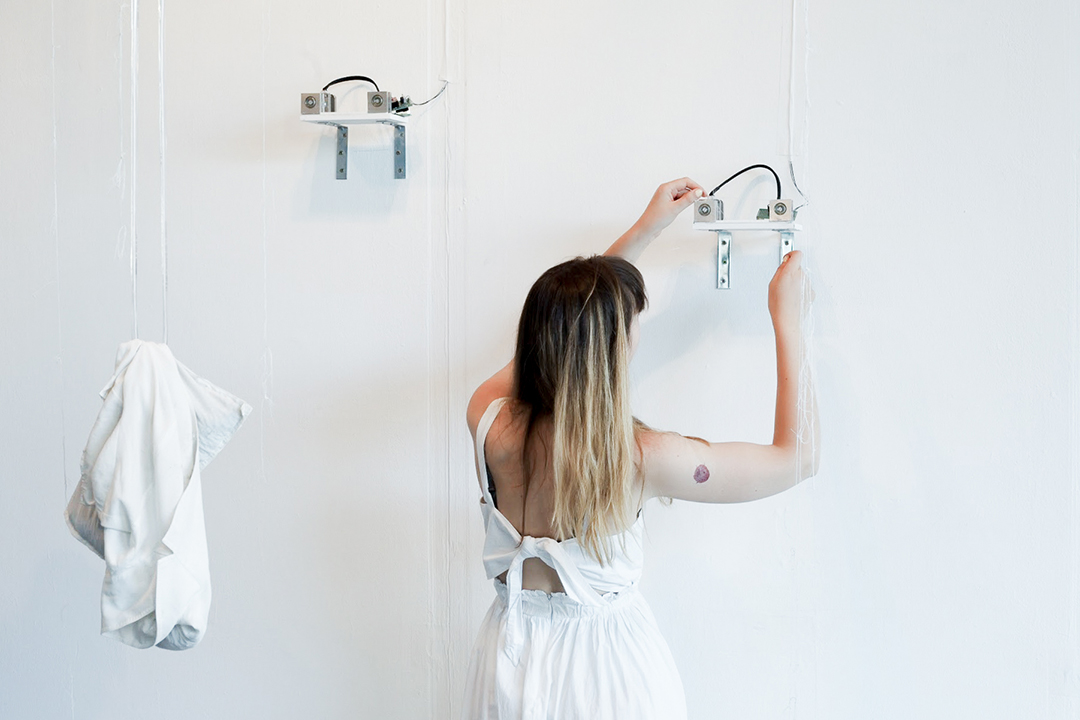 Abnormal produced several elements of the installation. The whistles and water vessels were parametrically designed and 3d printed. Furthermore abnormal designed and produced the custom electronics and software.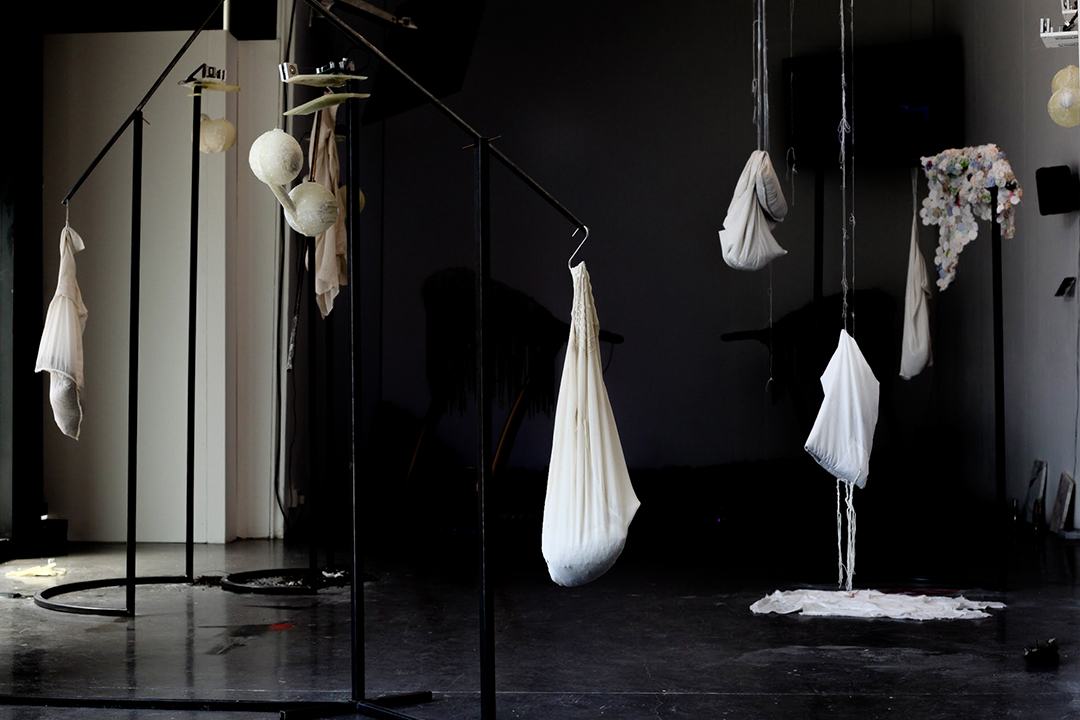 Overall parametric design
The working principle of the wailing whistles is based on Peruvian Water Whistles - ancient instruments that whistle when tilted. Abnormal applied parametric design methods to reverse engineer their functionality and make a 3D printable version. The parametric model allowed for several quick iterations to fine tune the proportions.
Additive manufacturing to casting
The 3D printed vessels created by abnormal were used to create silicon moulds. From the moulds the artist then casted a series of vessels from resin and ground animal bone. For prototyping with the initial plaster 3D print was infiltrated with a binder making it watertight. We also delivered several parametrically designed exterior patterns.